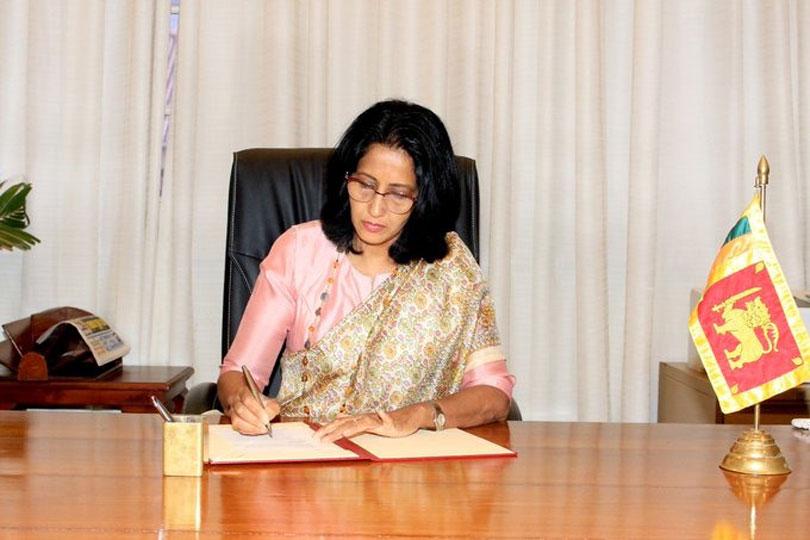 Sri Lanka has identified 2023 as the year of reconciliation, recovery and national unity, Foreign Secretary Aruni Wijewardane says.
She made this remark at the event to hoist the Commonwealth National Flag for Peace by State Minister for Foreign Affairs Tharaka Balasuriya, on the occasion of Commonwealth Day today (March 13).
The event was attended by the officials of the Foreign Ministry, symbolizing Sri Lanka's commitment to the shared values and principles of the Commonwealth.
Hoisting of the Commonwealth of Nations Flag for Peace by member states as a collective commitment to peace is an initiative launched by the Commonwealth Secretariat in line with this year's theme "Forging a Sustainable and Peaceful Common Future".
This year's Commonwealth Day marks the 10th anniversary of the signing of the Commonwealth Charter.
State Minister Balasuriya in his speech, stated that Sri Lanka, a founding member of the Commonwealth, welcomes the initiative and expressed his appreciation to the organization for its efforts in promoting peace and prosperity world-wide.
Delivering introductory remarks, Foreign Secretary Wijewardane highlighted the relevance of the initiative for Sri Lanka, which had suffered years of conflict, and that Sri Lanka has identified the year 2023 as the year of reconciliation, recovery and national unity.